Undoubtedly, Google drive is the best free cloud storage service through which we can share any file with friends, personal or even strangers. We just need to upload files to Google Drive, copy the link and share it with anyone with whom we want to share files.
If you use Google Drive for a while, you might have a problem where you get a message saying, "Sorry, you can't view or download this file right now."
The reason behind this is quite simple. Mainly, this error occurs when too many users download a file from the download link.
So, today, I'm going to give you a step-by-step tutorial on how you can Fix the error of exceeding Google Drive download quota. I am writing this tutorial from a newbie's perspective so that anyone can easily understand it.
What is Google Drive?
Google Drive is a cloud file storage and synchronization service where user can upload any file and then access it from other devices with the help of synchronization.
It is a free cloud storage service offered by Google, where you get 15GB of space to upload your files.
You can upload any file to Google Drive, like movies, music, software, or even an Android app. If you are an old man thinkers visitors, then you will know that most of the Android apps I shared are hosted on Google Drive.
But as we know, if too many users download a specific file, Google Drive shows a "download quota exceeded" error. Sometimes it resolves automatically, but in the max time, it won't.
How To Fix Google Drive Quota Override Error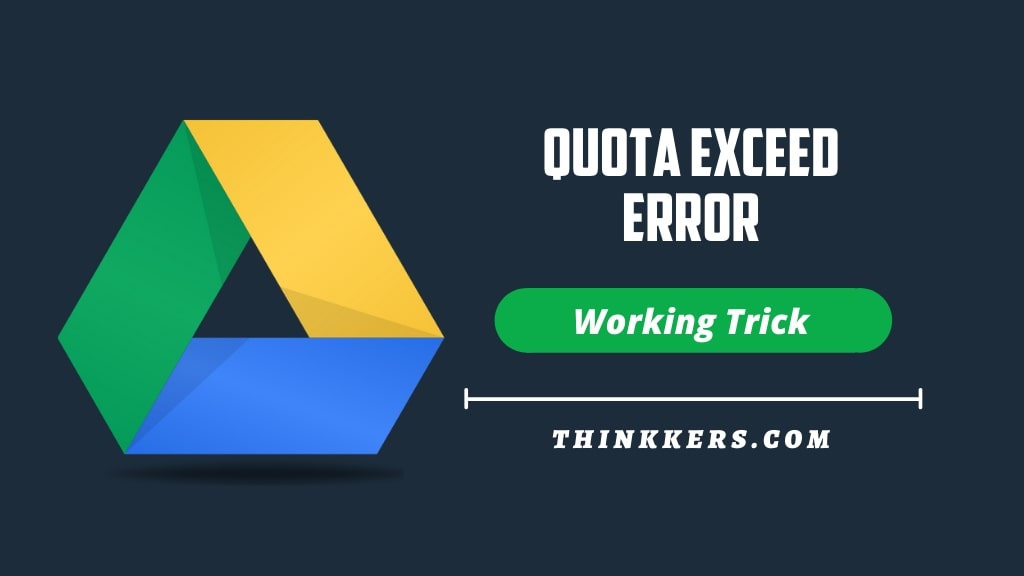 If the Quota Exceed Error issue was not resolved automatically, you can follow the steps below to resolve that issue. For a better understanding, I am adding a screenshot of each step so you don't get irritated as you search for the correct options.
Step 1: First of all, open the URL of the download file where you are facing the problem.
Step 2: Now, go to the URL section and remove 'export = download' from the URL.

Step 3: After that replace 'uc' with 'open' as shown below and hit enter.

The first URL will be like https://drive.google.com/uc?id=FileID

The edited URL will look like https://drive.google.com/open?id=FileID
Step 4: Click on the 'Add to my drive' button present in the upper right corner. This will add the file to your Google Drive account that you are currently signed in with.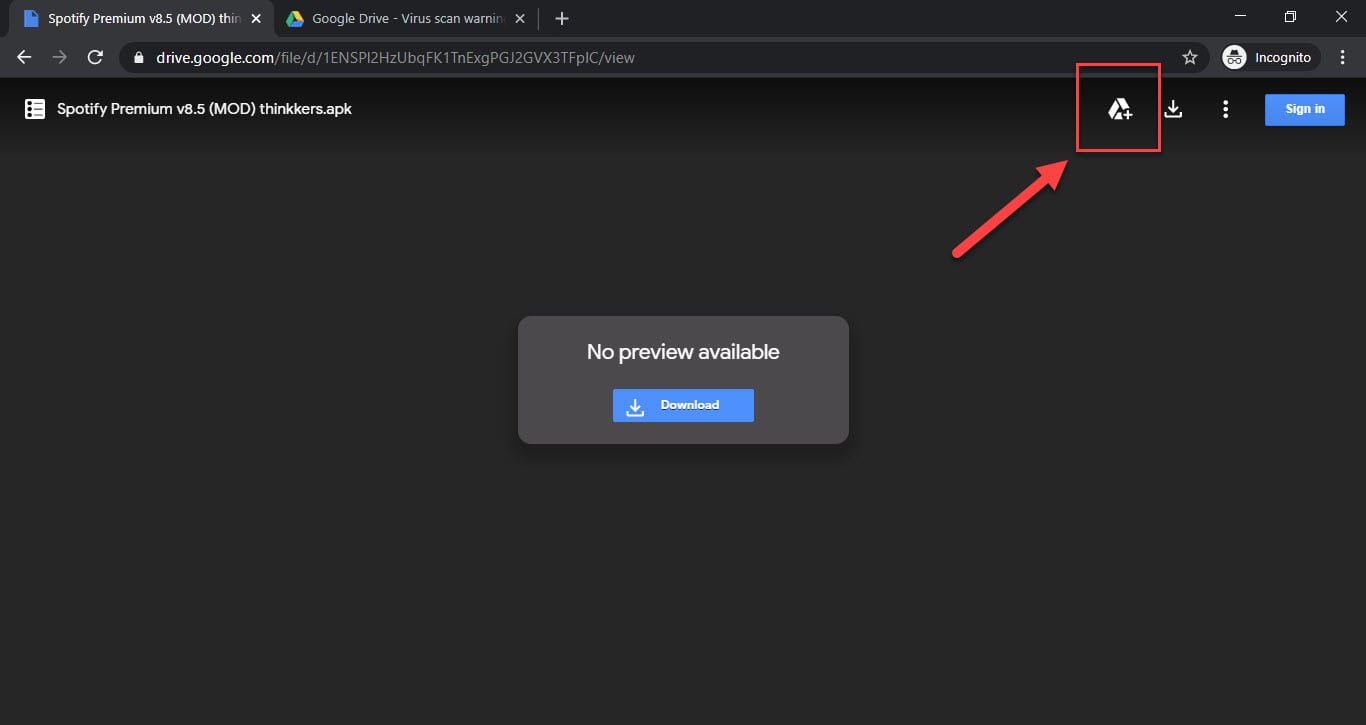 Step 5: Now, open your Google Drive. Here, you will see a file that you recently added using the 'Add to my drive' option.
Step 6: Right click on the file and 'Make a copy' of it. This will make a secondary copy on your google drive as 'copy-filename'.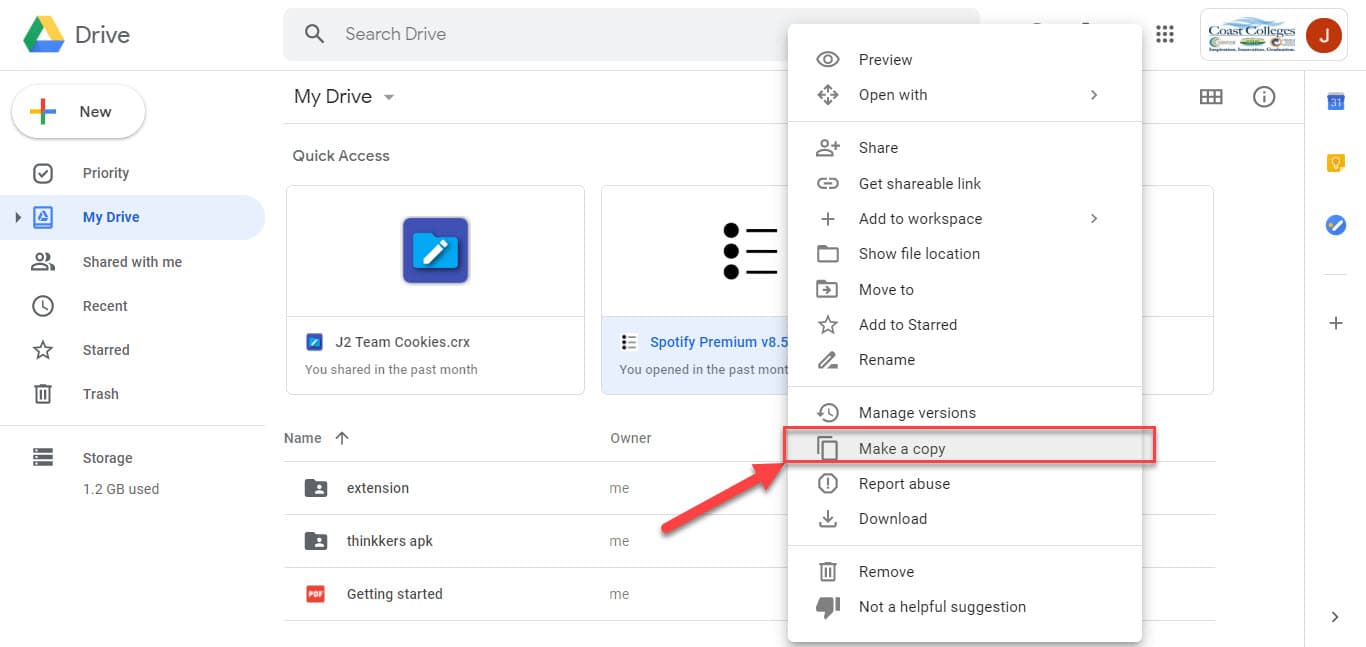 Step 7: Now, right click on 'copy-filename' and download it using 'Download' option.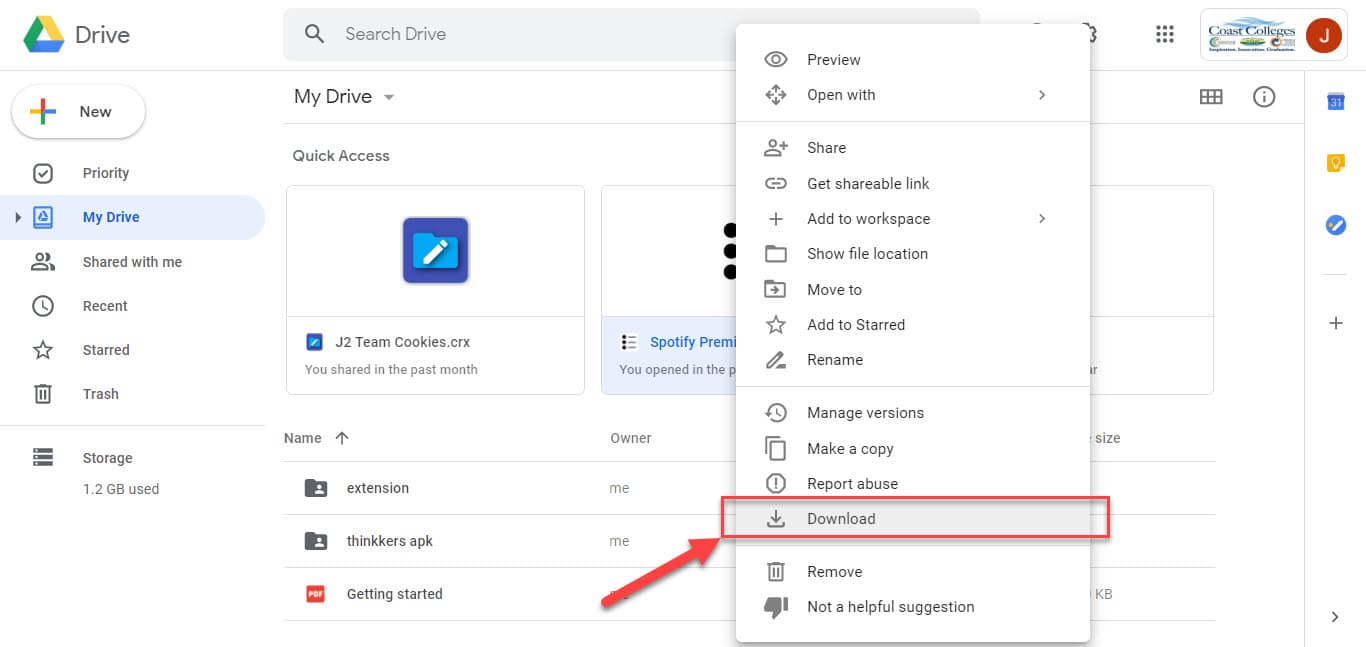 You can download any file by following the steps above.
Thinkkers Special Gift

Spotify is the best alternative to YouTube Music. If you want to enjoy the newly released music, you can listen to it on Spotify.
Set Google Drive download quota exceeded
You can also follow the steps shown in the next tutorial.
Why is Google Drive better than other cloud storage?
So now, you may have a question that even after Quota exceeded error, why most developers use Google Drive to share files. Well the simple answer is because Google Drive is free to use.
Yes, you read it right. Google Drive is the only cloud storage that provides 15GB of upload space without ads or other pop-ups.
Also, if you are a student and have an .edu email, you can get unlimited space on google drive where you can upload unlimited files without any limitation.
There are several other types of free cloud storage available on the market, but they are full of ads. That means, when you upload a file to that server and share a link with your friends, then your friends must complete a specific task to get the actual download link.
In Google Drive, you can download your file with one click. No advertising and no homework. 😀
Wrapping it up
So that's it, guys. Hope you have the working solution for Fix the error of exceeding Google Drive download quota. You can use the steps above to bypass the Google Drive quota issue for any type of file.
If you like our tutorial today, don't forget to share it with your friends. Also, if you have any query, please comment. I would love to solve all your problems. 😉