To date, we strongly argue that there is no other video editing software like Kinemaster, and it is the best among all. Somehow, there are a couple of arguments lately that PowerDirector is a strong competitor for the best video editing app. Let's see to what extent it is correct.
Keep reading the article below if you are passionate about video editing and photography. We will help you find the best video editing tool and clear up all your confusion in a simple way. Stay tuned and keep moving forward.
What are the basics of Kinemaster?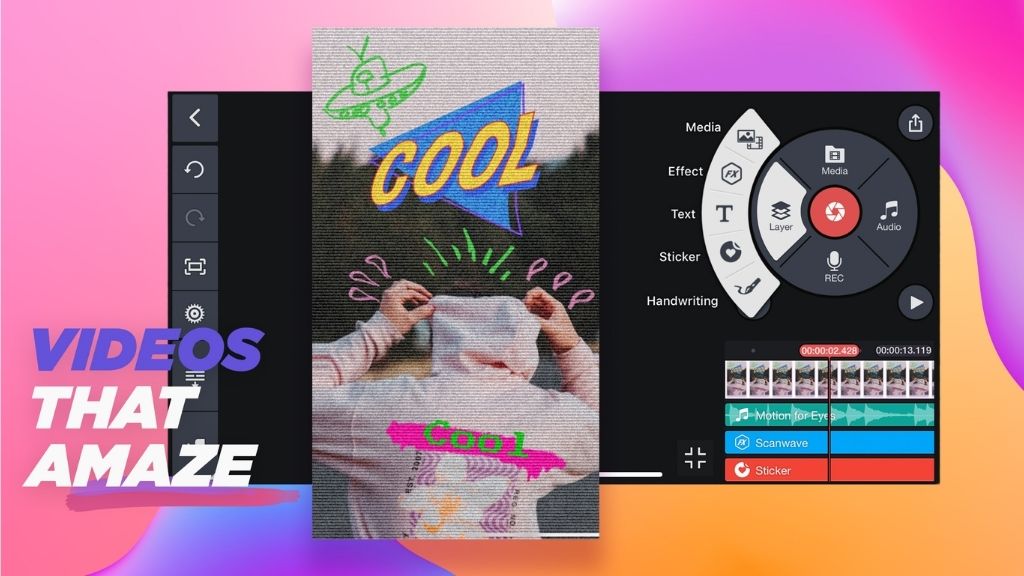 Kinemaster is a powerful video editing application that can be used on both Android and PC. It comes with a simple interface and an advanced toolkit that gives you professional-level editing results without any special skills.
Even if you have never tried to use Kinemaster for video editing, it is still a guarantee that you will not face any problems when using it.
It doesn't matter if it's about adding personal sketches and scribbling something on the videos, there are many options that can help you customize the created video in the shortest time possible.
Kinemaster Video Editor Features
Kinemaster helps you add text, special effects, and images to videos.
You can decrease and increase the volume of the very easily.
Instant video and audio recording possible
Helps you create animations that can be integrated with videos directly
Watch live videos for a preview
It is possible to add music, overlays, burns and different effects
You can share videos directly on social media controls with a simple sharing option built into the app
Kinemaster helps you easily remove background from video and change it with Chroma key feature
The minimalistic features of the Kinemaster video editing app make it a premium option to ensure the best video editing results. You can even try the advanced editing tools, and that will give you amazing image quality and cinema-style movies effortlessly.
The full-featured video editing app has almost everything that can easily help you edit the videos of your choice. Whether it's adding effects to a short or long video clip, Kinemaster is always there to help users. Another more fascinating part about using the Kinemaster is its distinctive versions.
The Kinemaster video editing tool delivers those same effects with in-house editing that a professional would deliver at exorbitant costs. The powerful tool can be used for voice-over and integrate multiple effects into a single video.
Since the Kinemaster 2013 release, unlimited mods and features have been added so users never have to turn their heads towards any other alternative. In fact, the Kinemaster has received a rating of 4.4 out of 5 which makes it the best option of its kind.
Kinemaster offers most of the features for free. Premium version features can be unlocked by downloading the Kinemaster Mod Apk. Professional-grade features like multiple video layers, speed control, and Chroma key can be integrated without any monetary payment. Also, there is absolutely no need to worry about the watermark as the modified version removes it for you.
Now you can output professional video quality directly from Android phones. Choose to save videos in 4K mode and also give them voice-overs instantly. Choose your preferred color schemes and save money on professional editing results.
What are the basics of the PowerDirector video editor?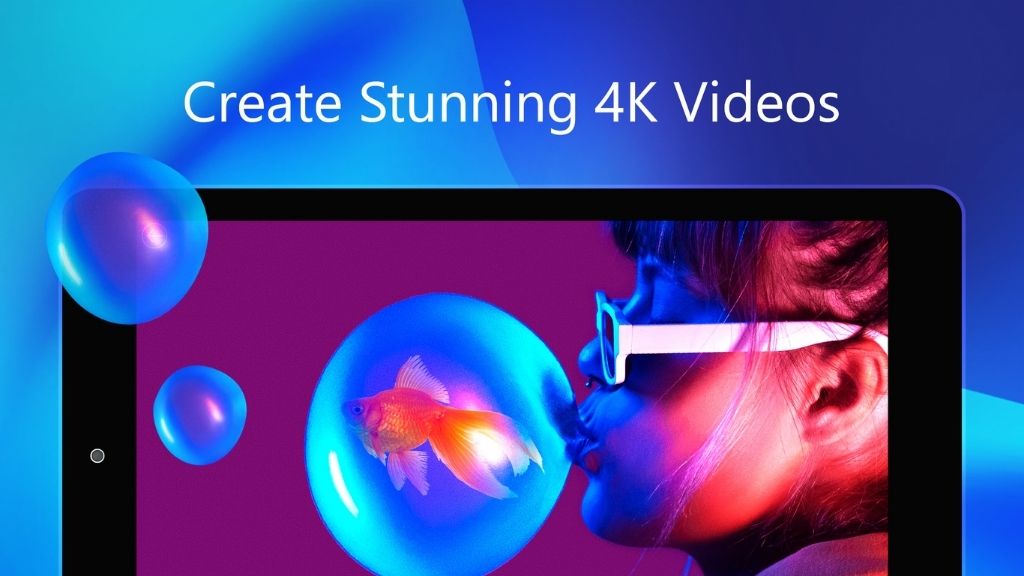 The Powerdirector video editing app is more of a professional foundation app. It offers amazing and high-quality image quality, but with a somewhat complicated user interface.
You will certainly receive results that will make things more exciting and memorable, but then you must have a couple of your own skills to make the best use of this application.
The most traumatizing part of using the PowerDirector video editor updates it every month. It works only on 64-bit devices and is not compatible with all operating systems. Otherwise, the app is fun to use and can deliver commendable results. There are options for the frame controls that can help you adjust the transparency and overall size of the video.
Also, PowerDirector has great options for image editing. One can easily integrate those professional image editing effects by selecting them one by one from within the application to give more sharpness and vividness.
PowerDirector video editor features
Powerdirector video editor can help you edit videos of all kinds. Helps with the basic tasks of organizing a rotating and split video with some easy options available.
You can integrate multiple images to create a video.
Adding text on videos is possible in a couple of seconds.
The Powerdirector editing tool has hundreds of free templates, background music filters, and more.
Helps generate video and image overlays
Powerdirector has distinctive video editing features that are not available in general video editing applications. It can help users to create collage and integrate those much desired FX effects. The simplistic video editing app has several tools too, but they may not be as useful as the ones available in Kinemaster.
Powerdirector works best in Windows video editing to deliver the results. It can be used to add more professionalism to the Instagram Stories. Unfortunately, it is not the perfect software for mobile phones and tablets.
It has a more rigid approach and does not directly integrate recorded videos and voice-overs. First of all, you need to save everything in one drive and then use the application that would allow you to edit Everything in one flow.
Comparing PowerDirector to Kinemaster in terms of monetary expenditure, the latter is more expensive if you don't choose to download the modified version. It requires an exorbitant payment if you really want to use the professional features it has.
People have been very disappointed with its limitation to work specifically on Windows devices. There have been methods and strategies to make the app work on Android devices, but none of them are known to work well so far.
Which to choose?
To be sure, both PowerDirector and Kinemaster have received substantial recognition from users. In some ways, the former is limited to professional use and is not suitable for routine workability.
There may be ads popping up something that can otherwise destroy your user experience. The PowerDirector video editing tool can be chosen as an alternative to Kinemaster. It has the following best Kinemaster features and is a perfect precursor to that application.
Wrapping it up
Both PowerDirector and Kinemaster are great video editing apps, but they are completely dependent on user requirements to choose one. In general, Kinemaster is the option that can be used to satisfy certain needs.
Powerdirector can be reserved for professional use and not for general social media uploading and random editing.