It's a debatable topic to choose Youtube Music and Spotify. Both are music streaming platforms that are used all over the world.
I have experience using both and have a good understanding.
So in this article, I have squeezed my knowledge to recommend the best platform for you. I have decided to point out some important differences considering the overall user experience. Let's take a look at each of them.
Library size: how many songs do you have on your platform?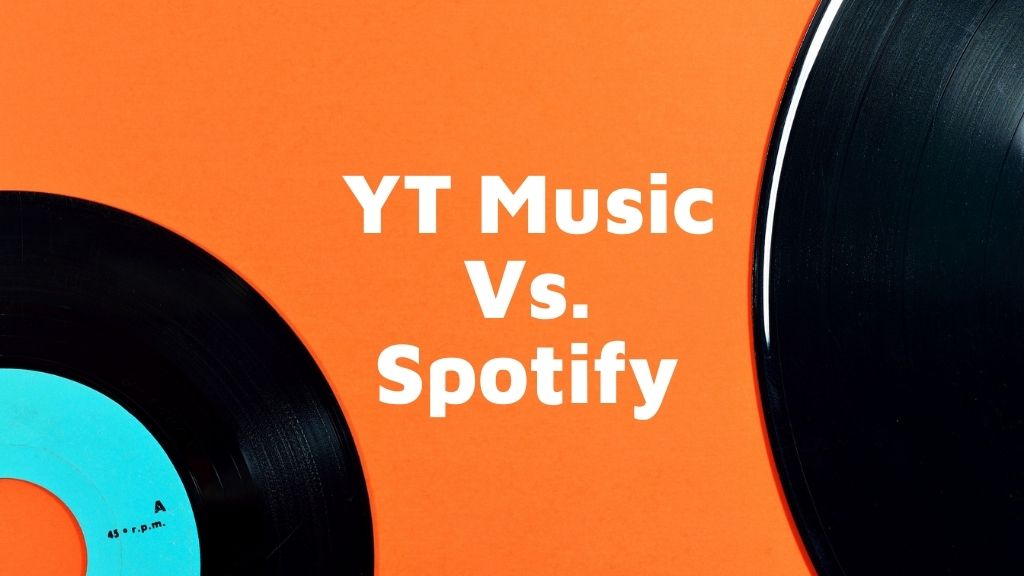 On YouTube Music:
They both have a music library of millions of songs.
You will find all the songs that you can think of on both platforms. But I would rather go with Youtube Music here just because it shows various suggestions related to your query.
You can find each version of the song uploaded on youtube with the help of youtube music. I would say that there are many songs that I like, and those songs are not official and are composed by different musical artists.
On Spotify Music:
But it is not even possible to think about that on Spotify. Because Spotify only shows officially released songs, and you can't go any further.
There is only a linear list of songs, and if you don't remember the actual song title, you will hardly be able to find the song you are looking for.
Cost comparison: at what cost are both available?
Both Youtube Music and Spotify have free and paid plans. The free plans also have some limitations.
In the free plans, you will have to face a lot of ads among your favorite music.
It's really frustrating to see ads while playing your songs.
They both have kind of the same specs in their free versions, but there's one thing YouTube music lacks, namely the quality of the sound stream.
Youtube music supports 128Kb / sec sound transmission quality. But on Spotify, the quality of this transmission is much better and reaches 160 Kb / sec.
On YouTube Music:
As we know, both streaming platforms have their own premium membership, which gives more capacity to the user. Just like Youtube Music, after purchasing your premium membership, you can block the ads for your favorite music and enjoy them without interruption.
At Youtube Music, you can subscribe to their premium membership for just $ 9.99, which is much cheaper than other music streaming platforms. Along with that, you can get access to Youtube Premium just by paying 2 $ more and get premium features like ad-free videos, background music, and many others.
It is enough to consider buying both instead of buying only the YouTube music premium plan. Even the family plan will cost you around $ 18, which is quite affordable for the whole family.
On Spotify Music:
On the other hand, Spotify's premium price is around $ 9.99 / month and it doesn't have any other bundled offers.
So both of them are similar to each other in terms of prices. And if you are looking to buy the multi-user plans on Spotify, then there is a duo plan that will cost you around $ 13 / month, which is quite affordable.
If we compare Spotify to youtube music, I must say that if you want to buy the subscription for just two people, Spotify would be your first choice, but if you want to buy multi-member family plan, then Youtube music is better.
Searchable: song list and playlists
They both have a huge server that performs very fast searches. But as we know, after Google, the most popular search platform is YouTube.
Search capability refers to finding the exact songs you are looking for, listing them with the best user experience, displaying related queries, and much more.
On YouTube Music:
YouTube's music search capability is a beast in itself, and you can find any song with just a small part of that song. In short, you don't need to remember the exact title of the song. Still, you can find trending songs with just their lyrics.
Along with that, Youtube Music has a great user experience, which makes it easy to use. For example, if you are searching for a song, Youtube Music will also recommend other artists, playlists, albums and much more related to the searched songs.
On Spotify Music:
Spotify does not have such good search capabilities.
On Spotify MusicIf you don't know the exact title of the song, then it is impossible to search for that song. You can barely find it on Spotify.
And not only that, but the UX is not that good either; There is only a linear list of songs and no artist albums or playlists are recommended. You can't even see your history on a mobile device on Spotify, but it is possible on the desktop to see your history of viewed songs.
Wrapping it up
So, if you are a music lover and confused when choosing the music streaming platform, this guide is just for you.
Also, we had shared its modified version on Thinkkers with which you can use its premium features for free.
If you like this article, don't forget to share it with your music-loving friends. Also, if you have any suggestions you want to add with us, you can comment. I would love to solve all your queries.